WaterOut STRONG + NightBurn XXL OLD
Our bestselling duo finally in one bundle!
Increased fat burning
Reduced bloating and swelling
Suppressed evening hunger
Better sleep
30-Day Money-Back Guarantee
Buy
Try
Return
Money back
If for any reason you are not completely satisfied, simply return the empty package and get a full refund.
Content: 10 sachets of WaterOut STRONG + 10 sachets of NightBurn XXL.
Are you only just beginning your weight-loss transformation? Or maybe has your weight-loss progress hit a wall? Combine our perfect weight-loss duo and improve your better sleep quality while you're at it!
Why WaterOut STRONG?
WaterOut, a SlimJOY bestseller, has the fastest and most visible slimming effects. it will finally allow you to get rid of water weight - and boost your weight loss progress!
Step up your lymphatic flow, flush out excess water and supercharge your fat burn. With the ALL-NEW WaterOut STRONG and its substantially-improved formula, you can finally get VISIBLE slimming results – in just a few days!
Clinical trials show:
it is an extremely effective weight-loss drink that brings dramatic results
ensures 3.5 times better water elimination
reduces bloating and swelling by 60%
accelerates excess water elimination by 27%
shows its first slimming results in just 1 week
As an added bonus, it helps reduce cellulite and enables us to retain essential minerals despite losing excess water.
Providing fast and impressive results, WaterOut enjoys the full support of 80% of its users! With its new and improved formula, the sky is the limit!
Research reveals that people who sleep well lose almost double the weight of people who don't. Therefore, those who are sleep-deprived often have serious trouble slimming down.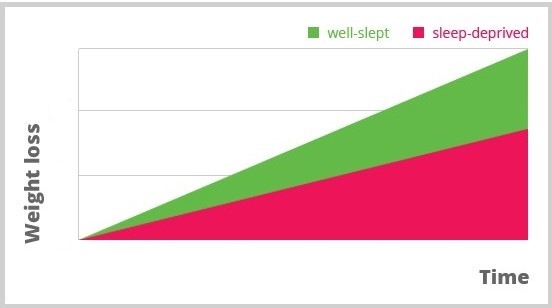 See the shocking facts!
Numerous studies show that those who are sleep-deprived:
are much more likely to gain extra pounds
find it much more difficult to shed fat compared to those who are well-rested
only manage to lose 45% of the weight that those who are well-rested can lose
And there's more. 60-80% of the energy your body needs during sleep comes from fats. The shorter your sleep, the slower your fat-loss process.
EFFICIENT WEIGHT LOSS
Clinical studies have shown that people who used SlimJOY products have:
Reduced excess water
Reduced waist size
Avoided the dreaded yo-yo effect Burned even more fat
The perfect combo to give you that extra push!
In order to give you those top results you deserve, we are committed to using only top ingredients. All the extracts used were manufactured in accordance with the highest quality and safety standards in modern European production facilities.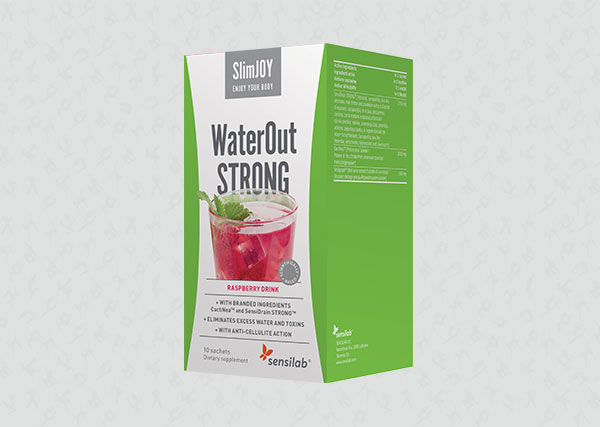 WaterOut STRONG - natural diuretic that kick-starts the weight-loss process and detoxifies your body
Clinical studies have shown that consumers lost significant amounts of water weight during the first phase of WaterOut STRONG: it eliminated excess water, cleansed their liver and stimulated their lymphatic system. Alongside parsley, artichokes, milk thistle and java tea extracts, this natural blend contains CactiNea™ and SensiDrain™ that have impressed 80% of our customers. The safest and most essential detox for your body! "I was no longer hungry when watching the telly at night"
NightBurn XXL helped her beat the hidden enemy that only comes out when we least expect it - evening hunger. "At the beginning, I was worried I'd be hungry, especially in the evening. Whilst watching TV in the evening, I usually became hungry quite fast. But with NightBurn XXL, the complete opposite happened - I felt no hunger in the evening at all!" says Tammy.
Content: 10 sachets of WaterOut STRONG + 10 sachets of NightBurn XXL.
Food supplement
Ingredients:
WaterOut STRONG: Prickly pear fruit powder with 0.05% betalains and 0.03% indicaxanthin, horsetail aerial parts extract, carrier: corn dextrin, sarsaparilla root extract, Java tea leaf extract with 2% potassium, raspberry fruit juice concentrate powder, natural raspberry flavour, acidity regulator: citric acid, artichoke leaf extract with 2-5% cynarin, milk thistle dried fruit extract, dandelion root extract with 3-5% chlorogenic acid and 12% inulin, red whole grape extract with 75% total polyphenols and 50% OPC (content of sulphites >10 mg/kg), anti-caking agent: rice concentrate, sweetener: sucralose.
NightBurn XXL: Chicory inulin with 86% soluble dietary fibres – 3,000 mg; corn dextrin with 82-88% soluble dietary fibres – 2,000 mg; calcium L-pidolate (calcium – 200 mg (25% NRV*)); tri-magnesium dicitrate, anhydrous (magnesium – 187.5 mg (50% NRV*)); garcinia cambogia extract with 60% hydroxycitric acid – 800 mg; choline bitartrate – 400 mg; elderberry fruit extract – 280 mg (with 50% vitamin C – 140 mg (175% NRV*)); lemon balm leaf extract with 15% hydroxycinnamic acid and 7% rosmarinic acid – 200 mg; natural lime flavour; lemon fruit concentrate powder, camomile flower extract – 100 mg; acidity regulator: citric acid; anti-caking agent: rice concentrate; sweetener: sucralose; vitamin B6 – 5.6 mg (400% NRV*)
*NRV = nutrient reference values
How to use:
WaterOut STRONG: Dissolve 1 sachet a day in 1 litre of water and drink over the course of the morning.
NightBurn XXL: The recommended daily intake is 1 sachet dissolved in a glass of water before sleep.
Warning:
If you are hypersensitive or allergic to any of the product ingredients or use medication, consult your doctor before use. This product is not recommended for pregnant or breastfeeding women.
Important:
The recommended daily intake should not be exceeded. Food supplements should not be used as a substitute for a varied and balanced diet and a healthy lifestyle, which are important.
Storage:
Keep out of the reach of children! Store in a dark, dry place at a temperature below 25°C.
WaterOut STRONG + NightBurn XXL OLD