Rapid Cut Bundle
Need fast results?
Speed up the process with our powerful duo!
melt stubborn stomach fat
keep cravings under control
get rid of bloating and cellulite
completely natural
100% Guarantee!
Each body is different. If you don't love this product as much as our customers do, you'll get a full refund.
All our products come with a 100% money-back guarantee, which means that if after completing the course of the product, you do not see any visible results, we will give you a full refund.

Please do not throw away empty boxes or receipts as they're important for the reclamation process. Read more here.
Contents: 20 sachets of WaterOut STRONG + 30 capsules of AdipoSlim XXL
Boost your fat metabolism and reduce water retention! Rapid Cut is your shortcut to a dream body!
100% guaranteed to bring results
If you're not happy with the results, we'll give you a full refund! Our clients have achieved:
Weight loss
Decreased hip circumference Decreased thigh circumference
Decreased waist size
Premium ingredients
All extracts have been produced according to the highest standards of quality and safety in modern European production facilities.
SlimJOY products only contain the best-quality ingredients with proven efficacy.
WaterOut STRONG: a natural diuretic that aids weight loss. Natural raspberry flavour!
A clinical trial has shown that users who went through a diuretic WaterOut course (1st phase of weight loss to get rid of excess water, cleanse the liver and the digestive system) lost weight faster.
Contents: 20 drinks for 20 days.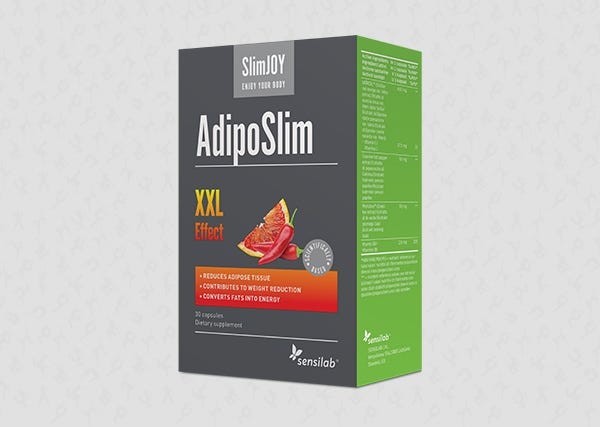 AdipoSlim XXL capsules: transform your body into a fat-burning machine.
Proven to reduce stomach fat and increase calorie expenditure by stimulating brown fat tissue. Thanks to its 3 patented ingredients, it prevents the yo-yo effect.
Contents: 30 capsules for 30 days.
Contents: 20 sachets of WaterOut STRONG + 30 capsules of AdipoSlim XXL
Food supplement
Ingredients:
WaterOut STRONG (1 sachet): Prickly pear fruit powder with 0.05% betalains and 0.03% indicaxanthin, horsetail aerial parts extract, carrier: corn dextrin, sarsaparilla root extract, Java tea leaf extract with 2% potassium, raspberry fruit juice concentrate powder, natural raspberry flavour, acidity regulator: citric acid, artichoke leaf extract with 2-5% cynarin, milk thistle dried fruit extract, dandelion root extract with 3-5% chlorogenic acid and 12% inulin, red whole grape extract with 75% total polyphenols and 50% OPC (content of sulphites >10 mg/kg), anti-caking agent: rice concentrate, sweetener: sucralose.
AdipoSlim XXL (1 capsule): Sicilian red orange fruit var. Moro extract – 400 mg (with 4.3-4.5% of Vitamin C – 17.5 mg (22% NRV*)), cayenne hot pepper fruit extract -50 mg, green tea leaf and bud extract with 95% total polyphenols, 42% EGCG and 6% caffeine – 50 mg, anti-caking agent: rice concentrate, vitamin B6 – 2.8 mg (200% NRV*), capsules: hydroxypropyl methylcellulose.
How to use:
WaterOut STRONG: Recommended daily intake is 1 sachet. Dissolve in 1 litre of water and drink throughout the morning.
AdipoSlim XXL: The recommended daily intake is 1 capsule a day with a glass of water after a meal of your choice.
If needed, you can use Rapid Cut for a longer period of time.
Warning:
If you are hypersensitive or allergic to any of the product ingredients or use medication, consult your doctor before use. This product is not recommended for pregnant or breastfeeding women.
Important
The recommended daily intake should not be exceeded. Food supplements should not be used as a substitute for a varied, balanced diet and a healthy lifestyle, which are important.
Storage
Keep out of the reach of children! Store in a dark, dry place and at temperatures below 25°C.