BootBurn ACTIVE XXL: 1+1 FREE
NEW AND IMPROVED!
The most Powerful Fat Burner YET!
The patented Carnipure™ blend with the addition of guarana, mate tea, green tea, papaya and B complex will burn fat substantially FASTER!
Try the new DOUBLE EFFECT.
30-Day Money-Back Guarantee
Buy
Try
Return
Money back
If for any reason you are not completely satisfied, simply return the empty package and get a full refund.
Contents: 30 sachets for 30 days
The natural thermoburner with the patented Carnipure™ ingredient from Switzerland that contains the purest L-carnitine in the world!
BootBurn ACTIVE XXL with the patented active ingredient Carnipure™ helps burn more fat, faster. Why not make it easier for yourself?
Studies have shown that L-carnitine supplementation will accelerate fat burning.[2] BootBurn ACTIVE XXL will:
help you burn significantly more fat whilst exercising.
help you lose weight considerably faster.
have a thermogenic effect on your body - you'll burn more calories and fat even when you're not physically active.
maximise the impact of short exercise sessions.
give you results from all types of physical activity - walking, running errands or playing with your children
CLINICAL STUDY PROVES INCREASED FAT BURN DURING EXERCISE [2]
With a glass of BootBurn ACTIVE XXL mango drink, you'll burn as many calories during a 20-minute session as you normally would during a 100-minute session.
How? It's simple. BootBurn ACTIVE XXL gently raises your body's internal temperature, creating a thermogenic effect that burns more fat.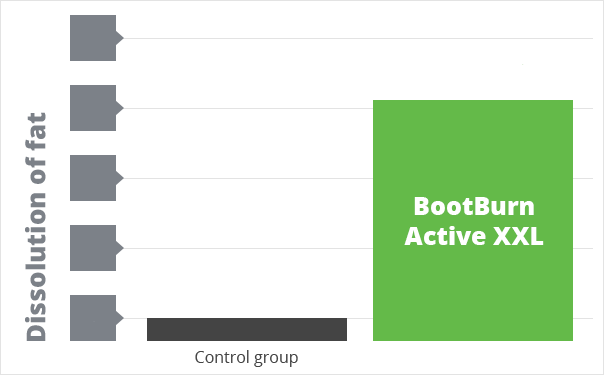 Say goodbye to stomach and thigh fat!
AN ACTIVE FAT BURNER THAT NATURALLY INCREASES INTERNAL BODY TEMPERATURE TO ACCELERATE FAT BURN
BootBurn ACTIVE XXL guarantees the following: reduces fat around the hips and waist accelerates metabolism and increases energy levels the purest form of L-carnitine stimulates muscle regeneration after training
100% PURE FORM OF L-CARNITINE
Carnipure™, the key ingredient in BootBurn ACTIVE XXL, is a patented ingredient of Swiss biotech company Lonza.
Carnitine is a natural amino acid that helps our bodies produce energy. Lonza is the first and only group in the world to successfully patent a way to produce carnitine with pure L-carnitine – without the addition of synthetic D-carnitine.
Carnipure™ is the only L-carnitine in the world that boasts this level of purity.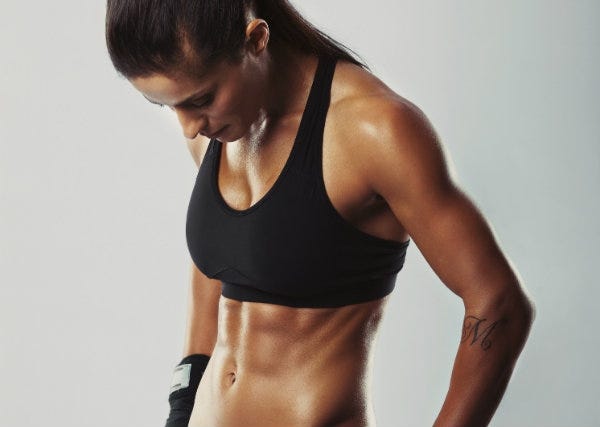 Ultra-effective natural ingredients
But it's not only Carnipure™ that works for you in BootBurn ACTIVE XXL. Our unique proprietary formula also includes guarana extract, complex B (8 vitamins of group B) mate tea and green tea for maximum impact and guaranteed results.
Contents: 30 sachets for 30 days
The natural thermoburner with the patented Carnipure™ ingredient from Switzerland that contains the purest L-carnitine in the world!
Food supplement
Ingredients:
Bulking agent: corn dextrin, guarana seed extract with 10% caffeine – 500 mg, L-carnitine L-tartrate – 500 mg, papaya fruit powder with 6 USP units/mg proteolytic activity of papaine (contains max. 0.1% lactose) – 250 mg, green tea leaf extract with 95% polyphenols and 0.5% caffeine – 200 mg, green mate leaf extract with 8% caffeine – 200 mg, natural mango flavour, B-complex premix [vitamin B3 (nicotinamide) – 16 mg (100% NRV*); maltodextrin; vitamin B5 (D-pantothenate, calcium) – 6 mg (100% NRV*); vitamin B7 (D-biotin) -50µg (100% NRV*); vitamin B12 (cyanocobalamin) – 2.5 µg (100% NRV*); vitamin B6 (pyridoxine hydrochloride) – 1.4 mg (100% NRV*); vitamin B2 (riboflavin) – 1.4 mg (100% NRV*); vitamin B1 (thiamine mononitrate) – 1.1 mg (100% NRV*); vitamin B9 (pteroylmonoglutamic acid) – 200 µg (100% NRV*)] – 50 mg, acidity regulator: citric acid, anti-caking agent: rice concentrate, sweetener: sucralose.
NRV*=nutrient reference values
How to use:
The recommended daily intake is 1 sachet dissolved in a glass of water after a meal or snack. For optimal results, take it 30-60 minutes before physical activity.
Warning:
If you are hypersensitive or allergic to any of the product ingredients or use medication, consult your doctor before use. This product is not recommended for pregnant or breastfeeding women.
Important:
Recommended daily intake should not be exceeded. Food supplements should not be used as a substitute for a varied and balanced diet and a healthy lifestyle, which are important.
Storage:
Keep out of the reach of children! Store in a dark, dry place at a temperature below 25°C.
NET WEIGHT: 45 g
Scientific studies:
1. R. Hursel, W. Viechtbauer, M. S. Westerterp-Plantenga. (2009). The effects of green tea on weight loss and weight maintenance: a meta-analysis. International Journal of Obesity (2009) 33, 956–961. Available at: https://www.nature.com/ijo/journal/v33/n9/full/ijo2009135a.html
2. Pouyandjoo, Morvarid & Nouhi Jadesi, Mojtaba & Shab Bidar, Sakineh & Djafarian, Kurosh & Olyaeemanesh, Alireza. (2016) The effect of (L-)Carnitine on weight loss in adults: A systematic review and meta-analysis of randomized controlled trials. Obesity Reviews. 17. 10.1111/obr.12436. Available at: https://www.researchgate.net/publication/303107660
3. Müller DM1, Seim H, Kiess W, Löster H, Richter T. (2002). Effects of oral L-carnitine supplementation on in vivo long-chain fatty acid oxidation in healthy adults. Metabolism. 2002 Nov; 51(11): 1389-91.Available at: https://www.ncbi.nlm.nih.gov/pubmed/12404185
4. Wutzke KD1, Lorenz H. (2004). The effect of l-carnitine on fat oxidation, protein turnover, and body composition in slightly overweight subjects. Metabolism. 2004 Aug;53(8):1002-6.Available at: https://www.ncbi.nlm.nih.gov/pubmed/15281008